Meet author and publisher Steven Radecki at Chalk Scribblers on June 21, 2023 at 11:00AM Pacific Time for "Chalk Scribblers meet Water Dragon Publishing".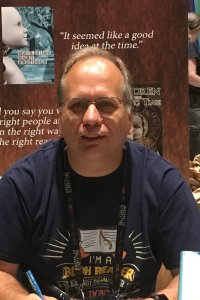 Steven Radecki
Steven Radecki is the author of Building Baby Brother and "Aggressive Negotiations" in the Corporate Catharsis anthology.
Steven is also the Managing Editor of Water Dragon Publishing and the executive producer of the Small Publishing in a Big Universe podcast.