Corporate Catharsis
This is the anthology we all need — one that can help us survive our corporate servitude with our hearts and souls intact.
We've all been there: standing behind a desk or a counter for ridiculously long hours, letting the movie of our imagination roll behind our eyes. We're certain that you can, far too easily, find inspiration from your workplace. Magic, mayhem, revenge — and, yes, perhaps even redemption — can all be found here.
No longer available.
Trade Paperback Editions
Hardcover Editions
Digital Editions
About The Author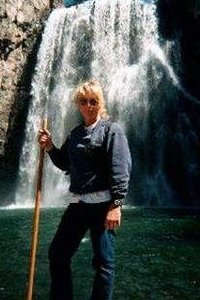 Andrea Monticue
Andrea Monticue lives with her wife and dog in rural Oregon, where she designs spaceships, imagines alien worlds, practices her sword and archery skills, studies languages, anthropology, math, and music. She's not very good at any of it, but keeps practicing anyway. She has retired from her life as an interstellar spy and occasionally writes about her adventures and submits them to clueless publishers.
Andrea can be found at Memoirs of an Earthling.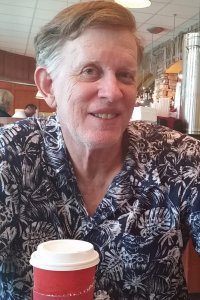 Bob Schoonover
Bob Schoonover is a Navy brat, with a Navy pilot father and Navy WAVE mother. He moved frequently as a child until his father retired and settled in Chico, California in the '60s.
After high school in Chico and attending Occidental College, Bob began his own career in the Navy as a Naval Flight Officer trained for P-3 Orion patrol planes (a land-based aircraft conducting anti-submarine warfare missions and search and rescue). He served at permanent duty stations in Hawaii and San Diego with deployments to the Western Pacific and Indian Ocean. Bob met and married his wife, also a Navy officer, in Hawaii.
After Bob retired, he followed his wife during the remainder of her career to assignments leading to Newport, Rhode Island where they reside with three cats. During his post-Navy career, Bob has been a house husband to their only child since her age of seven, substitute high school teacher, and a high school track and cross-country coach.
Bob is an accomplished watercolor artist and copper wire sculptor of wildlife. He has been a scribbler his whole life and is now writing fiction as a vocation.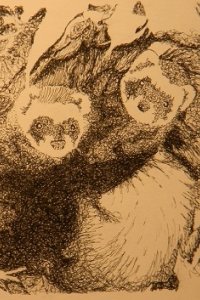 J Dark
J Dark is a latecomer to the writing profession, but enjoying every moment that life will allow. "The best thing to me is writing a story that someone enjoys. If I've made something fun and entertaining for people, it's a win-win."
J Dark lives with a house full of dreams, three cats, and various friends who occasionally drop by and stay for a while.
The author lives in Kansas, where the winds blow all the time, and, if you blink your eyes, the weather changes. You can find out more about the author's work at The Pandemonium.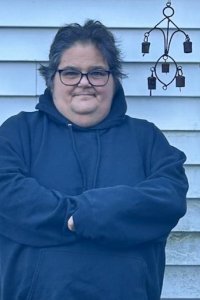 L. A. Jacob
L. A. Jacob (occasionally writing as Jake Logan) has been writing since she could hold a pencil and draw a straight line. She wrote fan fiction before branching out into novels and short stories. After her first book was published, she wrote five more within the span of three years.
Interested in magic(k), cards, and divination, She lives in Rhode Island with her son and three cats.
She is also the author of Carnival Farm and Real Magic for Writers.
You can find out more about L. A. Jacob at her website, lajacob.com.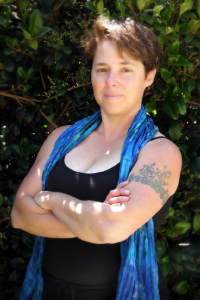 Laureen Hudson
Laureen Hudson is a writer, publisher, editor, enthusiastic geek enabler, autodidact, activist, and instigator. She has spoken before capacity crowds at engineering conferences, gatherings, and hackfests on the topics of new media, communications, and publication models. She lives aboard a '47 catamaran with her family and, if she's not online, it's probably because she's crossing an ocean.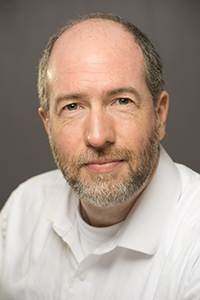 Ryan Southwick
Ryan Southwick decided to dabble at writing late in life, and quickly became obsessed with the craft. He grew up in Pennsylvania and moved to a farming town on California's central coast during elementary school, but it was in junior high school where he had his first taste of storytelling with a small role playing group and couldn't get enough.
In addition to half a lifetime in the software development industry, making everything from 3-D games to mission-critical business applications to help cure cancer, he was also a Radiation Therapist for many years. His technical experience, medical skills, and lifelong fascination for science fiction became the ingredients for his book series, "The Z-Tech Chronicles", which combines elements of each into a fantastic contemporary tale of super-science, fantasy, and adventure, based in his Bay Area stomping grounds. Ryan's related short story "Once Upon a Nightwalker" was published in the Corporate Catharsis anthology, available from Paper Angel Press.
You can find out more about Ryan Southwick at his website, Ryan Southwick, Author and his Facebook page.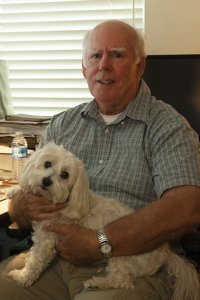 Steve Soult
Steve Soult graduated with a BS EE degree from the University of Santa Clara. He then went to the Navy's OCS in Newport, Rhode Island and was commissioned as a US Naval Officer. During the Vietnam War, he was stationed at the Great Lakes Naval Base. After his release from active duty, he attended the University of California at Berkeley on the GI Bill, earned an MS EECS degree, and was hired by IBM in San Jose.
While at IBM, Steve received an Outstanding Technical Achievement Award and had an article published in the IBM Journal of Research and Development. IBM also paid the tuition for his MBA degree in Management from the University of Santa Clara. IBM began to downsize its operations in Silicon Valley after Steve had worked there for over 17 years. After surviving several rounds of layoffs, he decided to leave IBM and join Abbott Laboratories.
Steve retired from Abbott Laboratories to pursue his lifelong interests in art, photography, and writing full time. He has three grown children who are all employed as engineers in Silicon Valley. He lives in Morgan Hill with his wife, Susanne, and his dog, Snowy.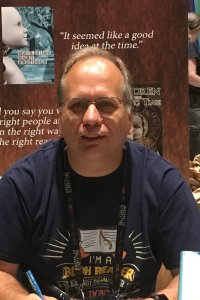 Steven Radecki
Steven Radecki has been writing stories for as long as he can remember. After earning a degree in Information and Computer Science, he authored several technical papers about computer technology and one non-fiction book about developing multimedia applications, Multimedia with QuickTime. Now, he focuses on writing novels and screenplays. He is a technical writer and a certified project manager, managing projects for several high-tech companies in Silicon Valley. He is also the Executive Producer of the Small Publishing in a Big Universe podcast.
Steven can be found at A Work in Progress.
Mastodon