Meet our author Vanessa MacLaren-Wray at Octocon 2023 at a variety of panel discussions on October 8, 2023.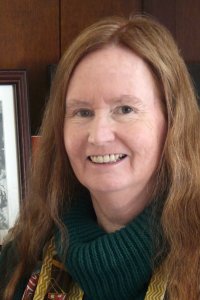 Vanessa MacLaren-Wray
Vanessa MacLaren-Wray is the author of the Patchwork Universe series, including All That Was Asked, Shadows of Insurrection, and Flames of Attrition. She's also a member of the Truck Stop at the Center of the Galaxy shared-universe consortium. Her short fiction has appeared with Dragon Gems.
Panels
Sunday, October 8, 2023: 8:30am PDT / 16:30 IST – Points of View: Writing With a Partner
Sunday, October 8, 2023: 10:00am PDT / 18:00 IST – Slice-of-Life Anime: Why Does Everyone Want to Stay Home?