Once again, we thought we would share the statistics from our recent submissions period for the upcoming Dragon Gems (Winter 2024) anthology.
By the Numbers
| | |
| --- | --- |
| Submissions (Total): | 230 |
| Word Count (Total): | 915,305 |
| Word Count (Average): | 3,980 |
230 submissions in 31 days is about we anticipated based on the number of submissions that we received for the Summer 2023 anthology, given that was explicitly stated that were not accepting horror-themed stories for this edition (saving those for the Fall editions).
Submissions by Date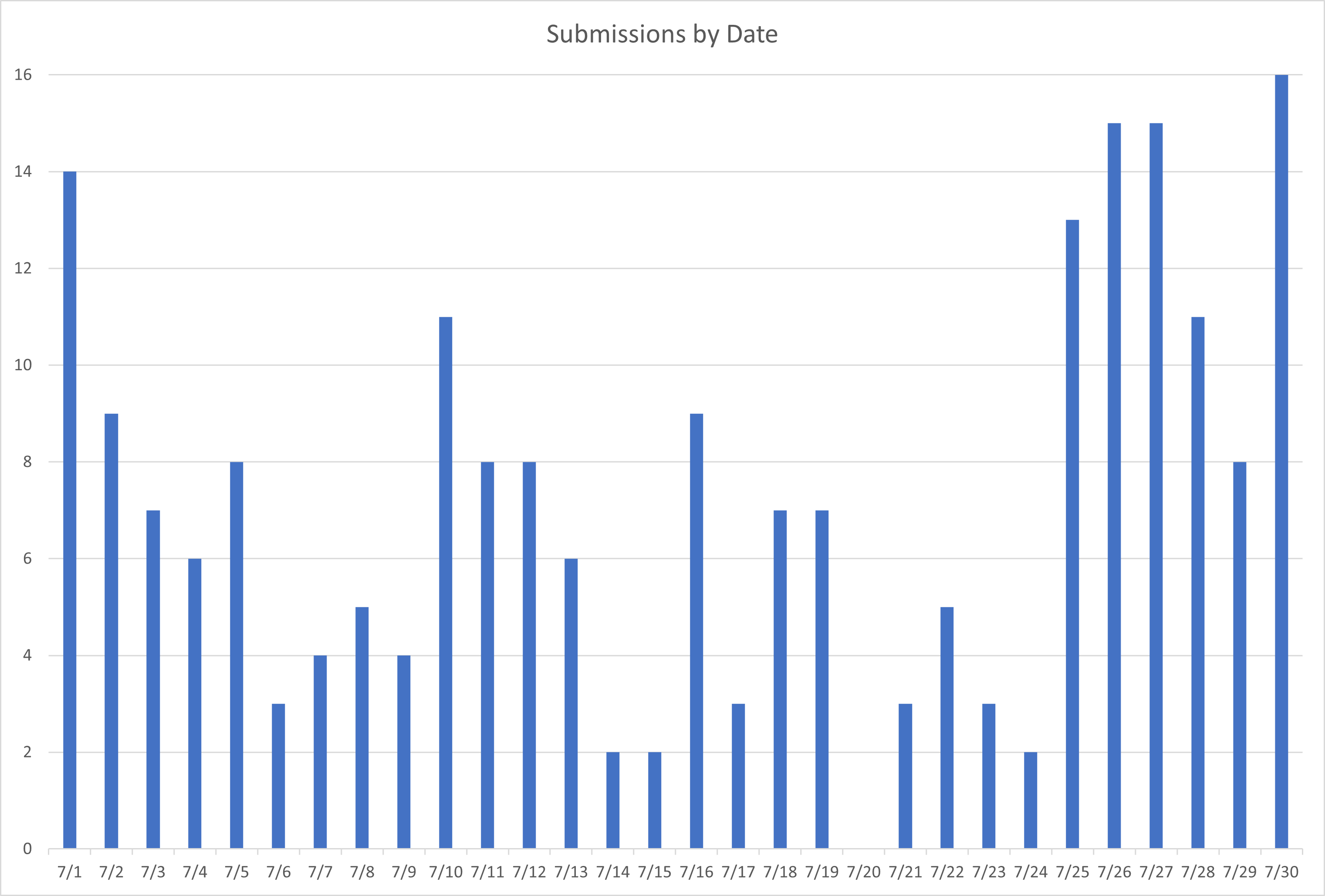 There doesn't seem to be anything special about the dates on which there was a spike in the number of submissions. (We have no idea why there were no submissions on 07/20 — particularly as that was not one of the days when we experienced server performance issues.)
Original Stories vs. Reprints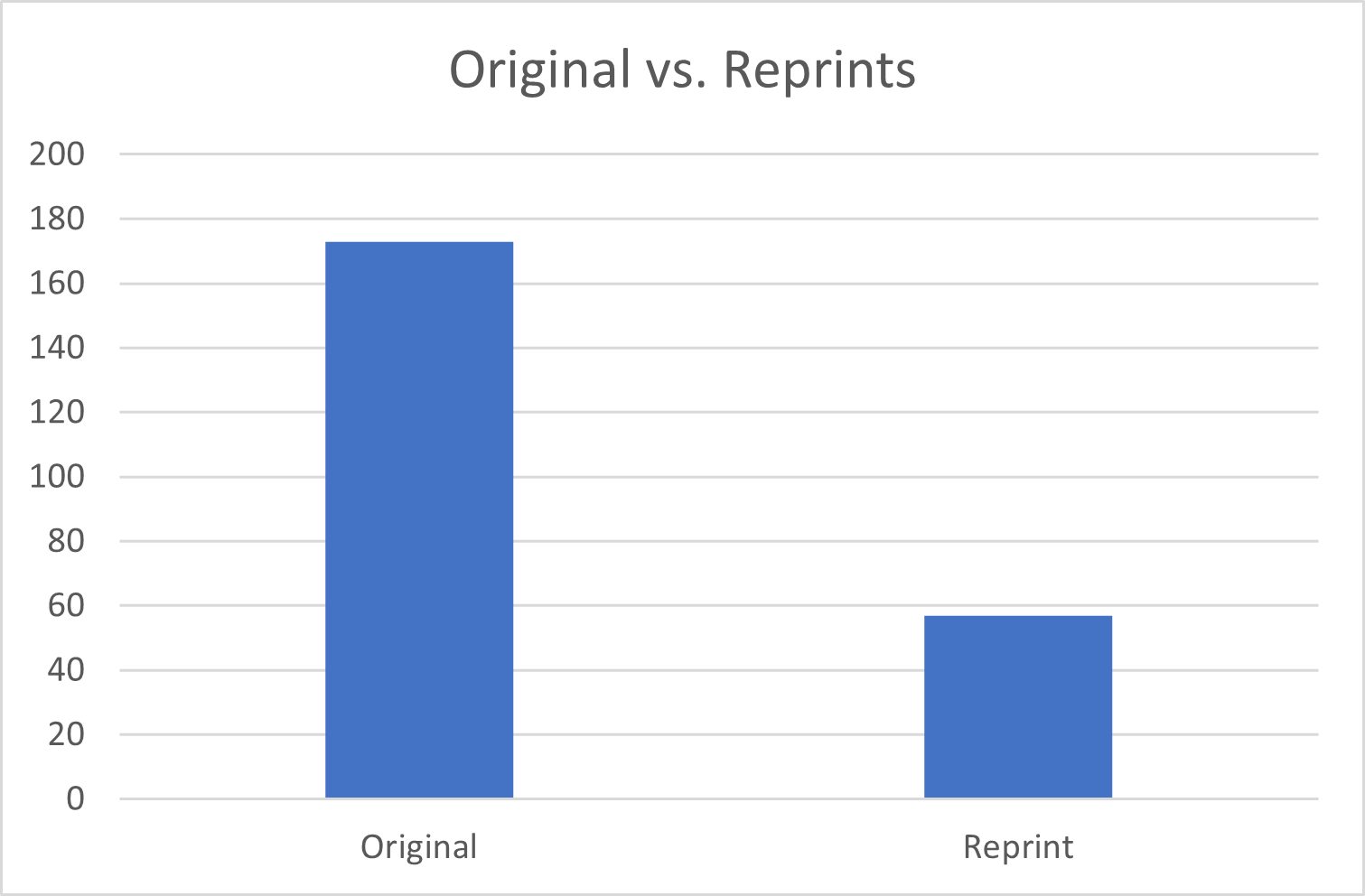 The percentage of original vs. reprint stories was lower than previous submission periods at 75%. We still like this a lot, though, as we love to give new authors as chance at their first publication.
Simultaneous Submissions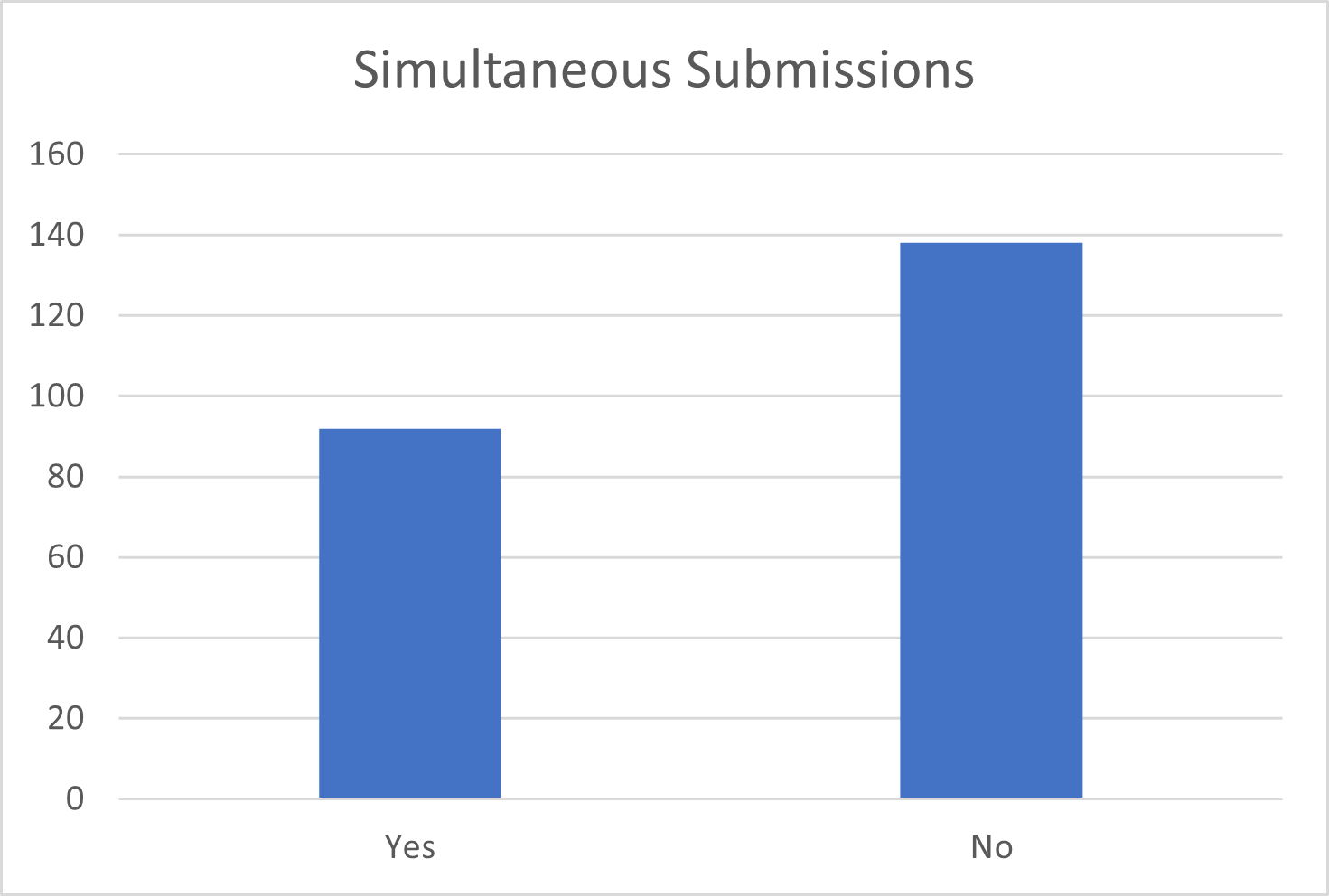 Required Information
(Or, as we like to call it, "Let's see who can follow instructions!")
For the Dragon Gems (Winter 2024) submissions, we used our new submissions form again, trying to make it easier for writers to submit all of the the required information, and easier for us to collect and process it. 12 authors (5%) tried to submit their stories by email instead; all but 2 of those followed through by resubmitting it using the form.