Meet authors Vanessa MacLaren-Wray and Steven Radecki at the SFWA 2023 Nebula Conference on May 12, 2023 at 4:00PM Pacific Time for "The Middle Path: Small-Press Publishing".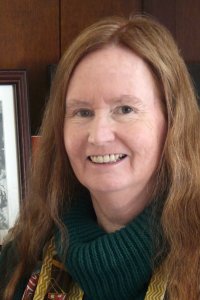 Vanessa MacLaren-Wray
Vanessa MacLaren-Wray is the author of Shadows of Insurrection, All That Was Asked, "Parrish Blue", and, from the "Truck Stop at the Center of the Galaxy", "Coke Machine", and The Smugglers.
Vanessa writes stories and poems, makes robots and photographs, and works towards a more climate-safe energy paradigm.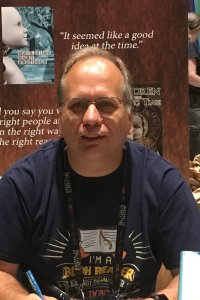 Steven Radecki
Steven Radecki is the author of Building Baby Brother and "Aggressive Negotiations" in the Corporate Catharsis anthology.
Steven is also the Managing Editor of Water Dragon Publishing and the executive producer of the Small Publishing in a Big Universe podcast.