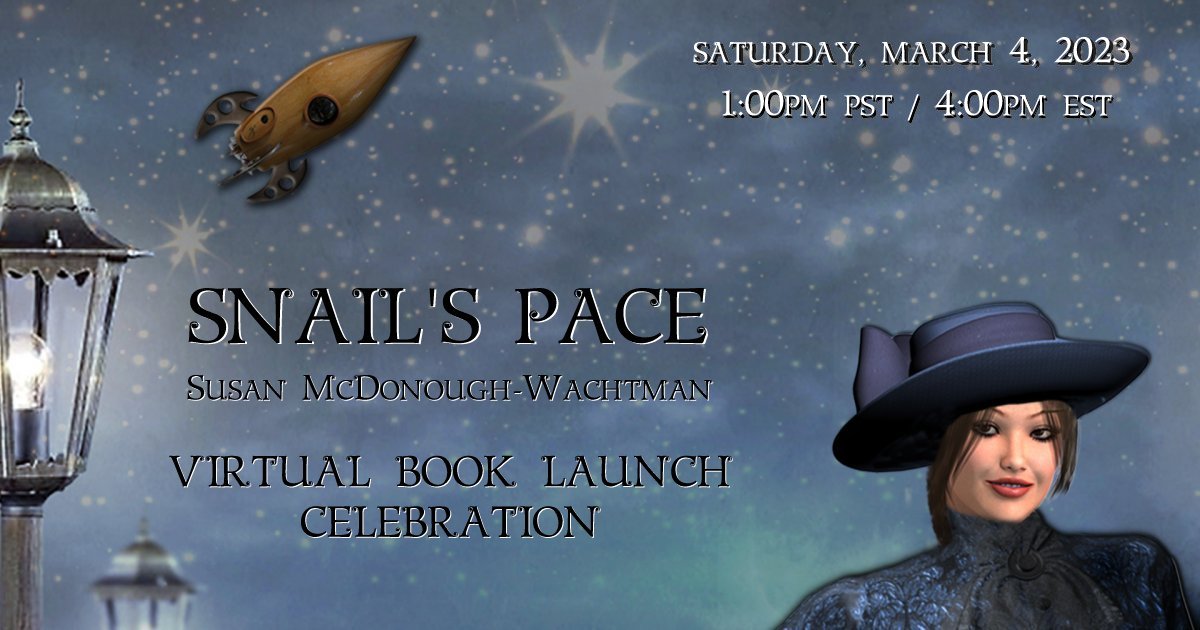 Orphaned and penniless in Hong Kong in 1884 — what's a young gentlewoman to do?
Impulsive, adventurous, and self-confident, Susannah accepts an offer to become the governess to a young foreigner on a ship. She does not expect the ship to be in space, or the foreign child to be an alien who looks like a giant snail. Nevertheless, she throws herself into the job of bringing Victorian decorum to the natives.
But when she is accused of spying and put on trial in an alien court, Susannah has to challenge the law of the aliens to save herself — and her young and slimy student.
Join us for readings and live Q & A with Susan McDonough-Wachtman, author of Snail's Pace!
Date: Saturday, March 4, 2023
Time: 1:00PM Pacific Time
Thank you for joining us to celebrate the publication of Snail's Pace by Susan McDonough-Wachtman! Please check out out YouTube channel for recordings from this event within the next few days.
Note: This event will be recorded for possible later use. By attending, you agree that your participation may be used for promotional or other purposes without compensation.