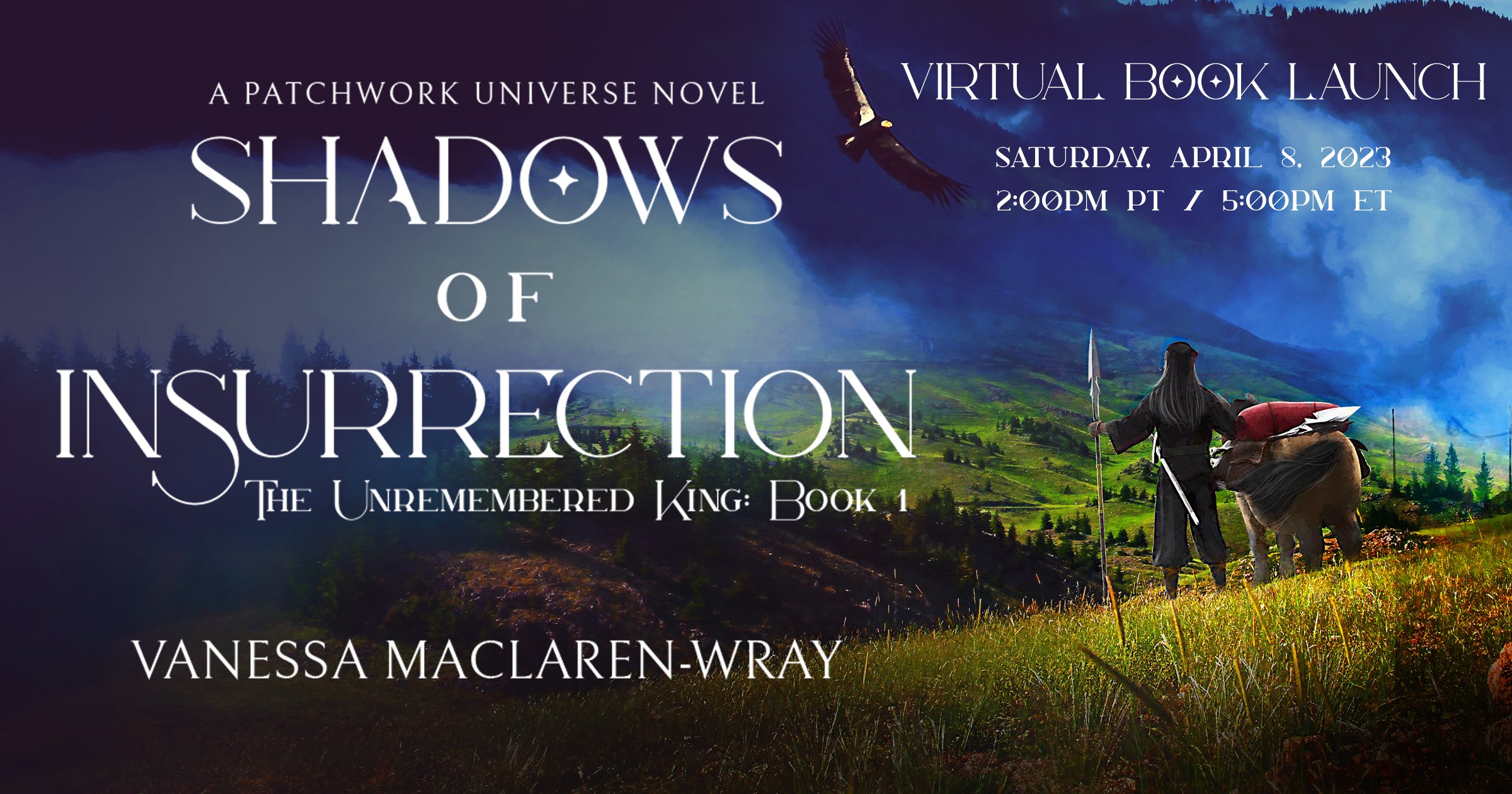 Join us for readings and live Q & A with Vanessa MacLaren-Wray, author of Shadows of Insurrection (Book One in "The Unremembered King")!
Once in a generation, the matriarchs of Jeska choose a new king to manage the government and command the Guard — protecting Jeskans from crime, invaders, and insurgency. Corren's been training for that job since he was six, but this is an unsettled time: rumors of strange incursions, grumbling discontent, and increasing brigandry.
Date: Saturday, April 8, 2023
Time: 2:00PM Pacific Time / 5:00PM Eastern Time
The link to the event will be available here on the day of the event.
Note: This event will be recorded for possible later use. By attending, you agree that your participation may be used for promotional or other purposes without compensation.
Thank you for joining us to celebrate the publication of Shadows of Insurrection by Vanessa MacLaren-Wray! Please check out our YouTube channel for recordings from this event within the next few days.